Hello OCRS families,
It's hard to believe, but there are only 4 weeks of school left for this year! There are lots of events and field trips coming up in the next 4 weeks, so keep an eye out for these weekly update email messages from Mr. Barrette, as well as messages from your child's teachers. You can also view and subscribe to the OCRS Public Events Calendar at https://oldcounty.smithfield-ps.org/o/old-county-road-elementary/page/monthly-calendar.
OCRS' Got Talent!
OCRS' Got Talent! is being held on Friday, May 26th at 6:00 PM in the Smithfield High School Auditorium. The exciting free event is an opportunity for OCRS students to showcase their talents and for us to have some fun as a school community!
Here are the details
The event will be free and open to ALL OCRS families to attend, even if you do not have a student performing. We would love to have lots of OCRS families and friends in the audience!
ONLY students in the 3rd, 4th, and 5th grades will be eligible to perform in the event. Students can perform solo or with a group. Performances can be musical, dance, comedy, magic, lip-sync, drama, etc.
Students will have a maximum of 3 minutes for their performance and they will need to get their performance pre-approved by Mr. Barrette. This will make sure that all material is appropriate for an elementary aged audience.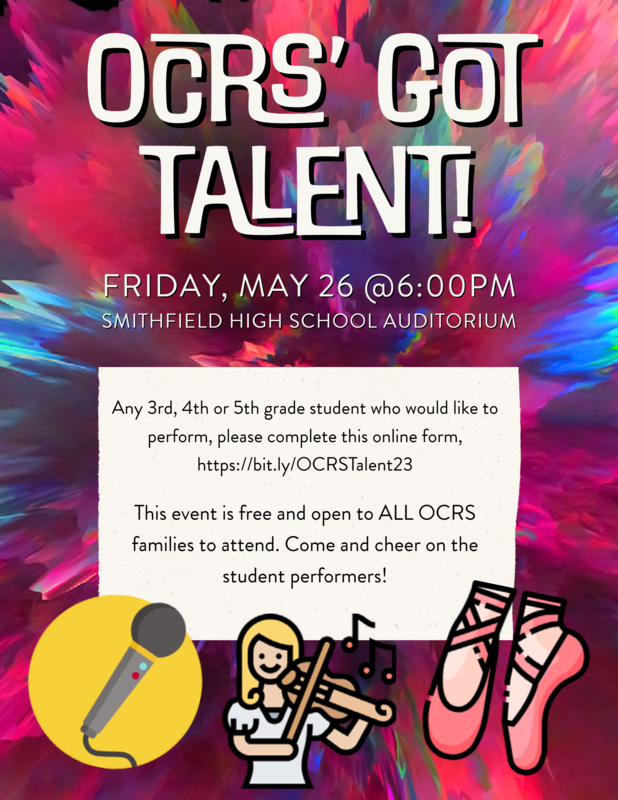 Please Help Keep the Fire Lane in Front of Our School Clear
For safety purposes, we need the help of all families to keep the fire lane in the front of the school clear. If you need to stop in to visit the school office for any reason (especially during morning arrival), please park in a parking spot rather than stopping in front of the school. As a reminder, the school drop-off and pickup procedures are posted on the school website at https://oldcounty.smithfield-ps.org/page/drop-off-and-pick-up-procedures. Thank you for your cooperation!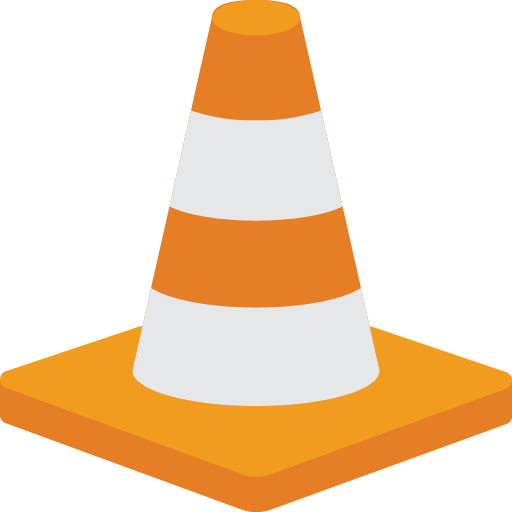 Memorial Day Ceremony
Balfour-Cole American Legion Post 64 is inviting families to join them as they honor the men and women who have sacrificed their lives. The ceremony is scheduled for Monday, May 29th at 11:00 AM at the Veteran's Memorial at Deerfield Park. There is NO SCHOOL on Monday, May 29th.
Rhode Island Department of Health (RIDOH) Virtual Learning Series
The Rhode Island Department of Health (RIDOH) invites you to join a Virtual Learning Series: Creating Safe Spaces for Sensitive Subjects with Youth. The virtual workshops will be held on three Wednesday mornings throughout June to help participants to build skills, comfort, and knowledge to facilitate discussion on potentially sensitive subjects with youth. Up to 4.5 CEUs are available!
Series workshops include:
Teen Dating Violence and Healthy Relationships (Wednesday, June 7, 2023 at 10:00AM – 11:30AM)
Tough Topics: Teaching About Gender and Sexuality (Wednesday, June 14, 2023 at 10:00AM – 11:30AM)
Having the Conversation: Talking to Youth about Mental Health (Wednesday, June 21, 2023 at 10:00AM – 11:30AM)
Register at https://www.surveymonkey.com/r/ZY5LTSZ for any of the above workshops.
East Smithfield Library Yoga Workshops
The East Smithfield Library is offering Yoga workshops for both kids and adults! See below for details and register for workshops at https://myespl.org/.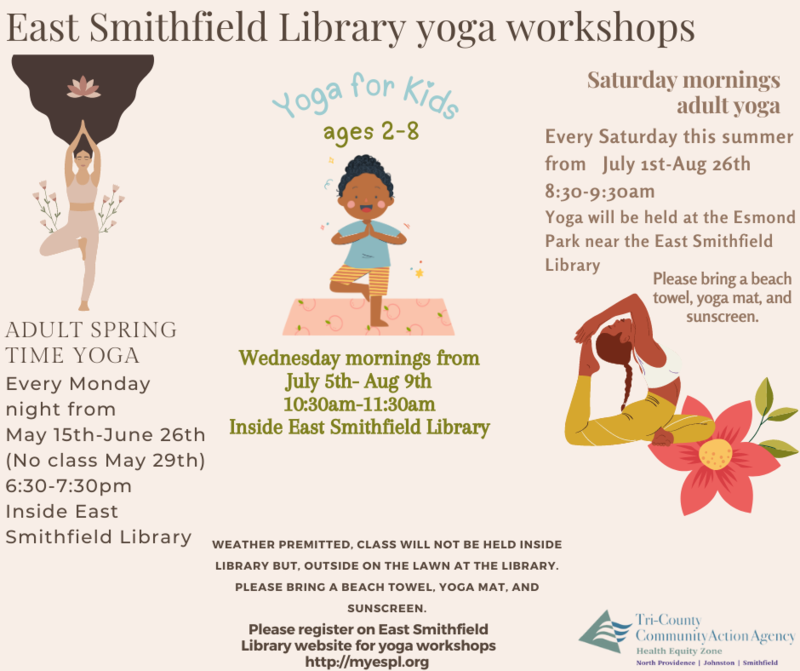 SYBA Summer League Sign Up
The Smithfield Youth Basketball Association has opened sign ups for their Summer League. The summer basketball league is open to boys and girls aged PreK and up. The season begins on June 19th on the courts at Pleasant View Elementary. Learn more and register at https://www.smithfieldhoops.com/.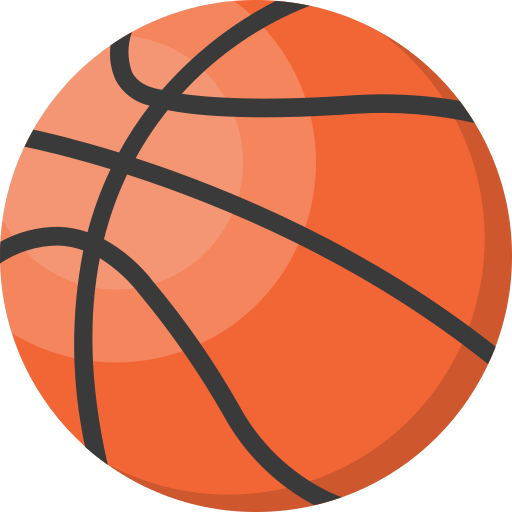 Camp BraveHeart Summer Program
Camp BraveHeart program is a 2-day grief support camp for grieving children and teens. There will be two in person programs this year; one in North Attleboro, Massachusetts on July 20th & 21st and one in Wakefield, Rhode Island on August 17th & 18th. This is a FREE grief support camp for any child or teen who has lost a loved one. Bus transportation will be available for each camp program. Please see the linked flyer for details.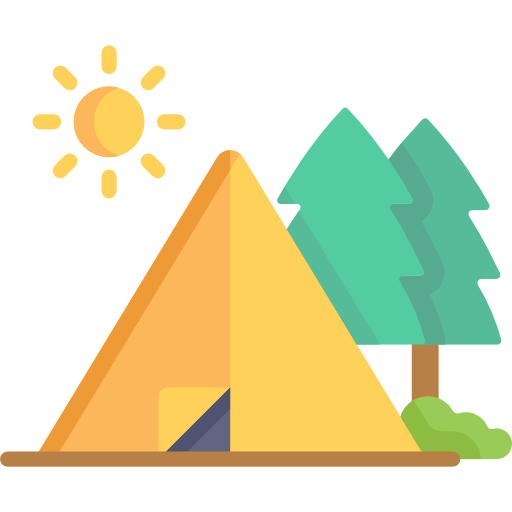 Upcoming Dates and Events
View and subscribe to the OCRS Public Events Calendar at https://oldcounty.smithfield-ps.org/o/old-county-road-elementary/page/monthly-calendar. Click on the "Add to Google Calendar" to subscribe to the calendar on your own calendar app.
OCRS' Got Talent!, Friday May 26th at 6:00 PM in the SHS Auditorium
NO SCHOOL, Memorial Day, Monday May 29th
Summer Learning Virtual Meeting, Wednesday May 31st at 6:00 PM
Field Day, Thursday June 1st (Rain Date June 2nd)
PTA General Membership Meeting, Thursday June 8th at 6:00 PM
5th Grade D.A.R.E. Ceremony and Step Up Celebration, Monday June 12th at 9:30 AM in the SHS Auditorium
Kindergarten Celebration, Wednesday June 14th at 1:30 PM
Last Day of School, Friday June 16th
Thank you,
Mr. Barrette
---
3rd Grade Learning Math from Mrs. Phillips
2nd Grade Releasing Beetles into the Wild as Part of Science