Hello OCRS families,
Happy Mother's Day to all of the mothers (and grandmothers) in the OCRS community! I hope that you have a wonderful day surrounded and celebrated by your family and the people you love!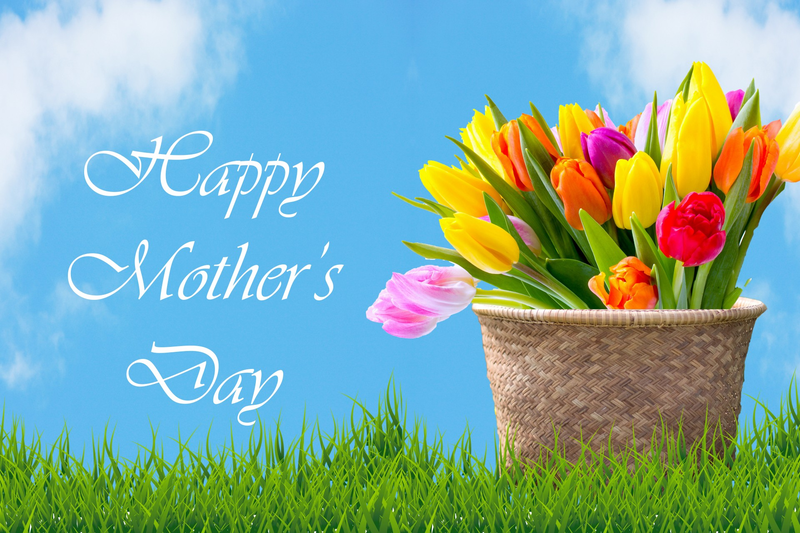 OCRS' Got Talent!
We are bringing back an OCRS tradition by having a "talent show" event at the end of the school year! This event is "OCRS' Got Talent!" and is going to be held on Friday, May 26th at 6:00 PM in the Smithfield High School Auditorium. This event is organized by Mr. Barrette and Mrs. LaGreca.
3rd, 4th and 5th graders that would like to perform MUST sign up and complete the online form by Friday, May 19th!!!
Here are the details:
The event will be free and open to ALL OCRS families to attend, even if you do not have a student performing. We would love to have lots of OCRS families and friends in the audience!
ONLY students in the 3rd, 4th, and 5th grades will be eligible to perform in the event. Students can perform solo or with a group. Performances can be musical, dance, comedy, magic, lip-sync, drama, etc.
Students will have a maximum of 3 minutes for their performance and they will need to get their performance pre-approved by Mr. Barrette. This will make sure that all material is appropriate for an elementary aged audience.
If any 3rd, 4th or 5th grade student would like to sign up to perform, please complete this online form. Mr. Barrette and Mrs. LaGreca will touch base with the student and schedule a time for the student to preview their performance for approval for the show.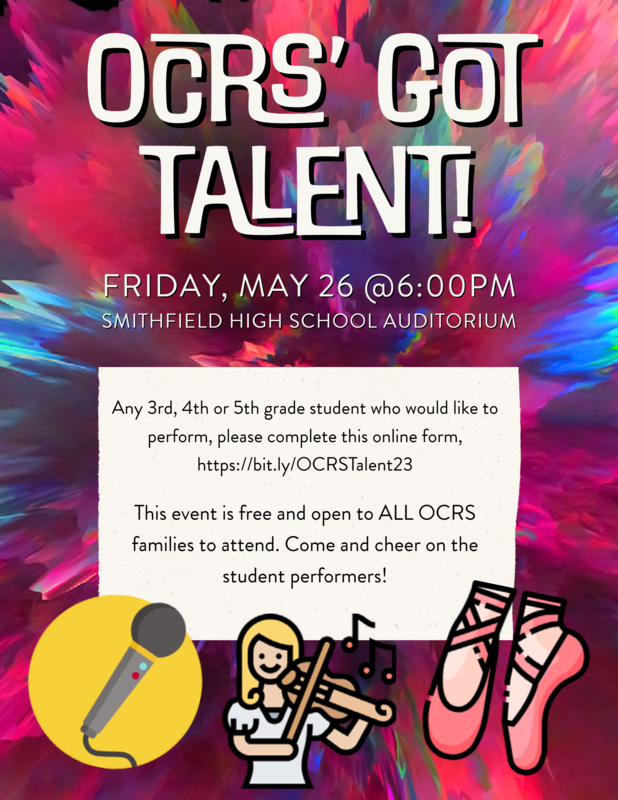 Final Volunteer Training this School Year
We're going to be offering our last volunteer training for this school year on Thursday, May 18th at 6:00 PM. Like the last two sessions offered on April 20th and May 4th, this session will be virtual to be as convenient as possible for families. You only need to complete this training ONCE during your child's entire time at OCRS and the training takes less than 30 minutes, so it's a very small time commitment.
If you're interested in chaperoning on an upcoming field trip and you have not yet completed Volunteer Training, you need to attend this training AND make sure that you have an up to date BCI (within the past year) in order to be eligible to be considered as a chaperone.
Here is the information to join the virtual training session:
Thursday, May 18 · 6:00 – 6:30pm
Google Meet joining info
Video call link: https://meet.google.com/iwf-efyp-ght
If you live in Smithfield, here is information from the Smithfield Police Department on how to obtain a BCI, https://smithfieldpd.com/smithfield-school-volunteer-background-check-information/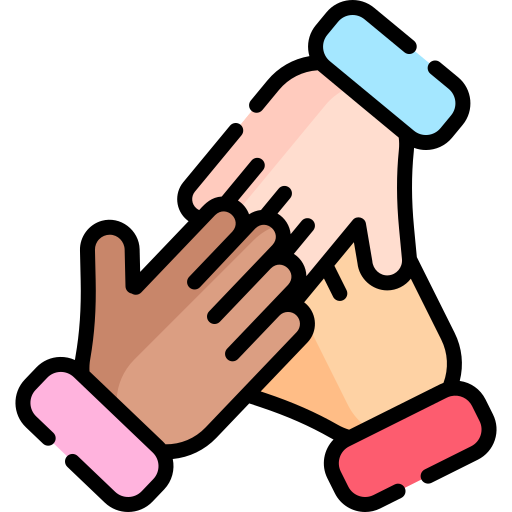 Memorial Day Ceremony
Balfour-Cole American Legion Post 64 is inviting families to join them as they honor the men and women who have sacrificed their lives. The ceremony is scheduled for Monday, May 29th at 11:00 AM at the Veteran's Memorial at Deerfield Park.
SYBA Summer League Sign Up
The Smithfield Youth Basketball Association has opened sign ups for their Summer League. The summer basketball league is open to boys and girls aged PreK and up. The season begins on June 19th on the courts at Pleasant View Elementary. Learn more and register at https://www.smithfieldhoops.com/.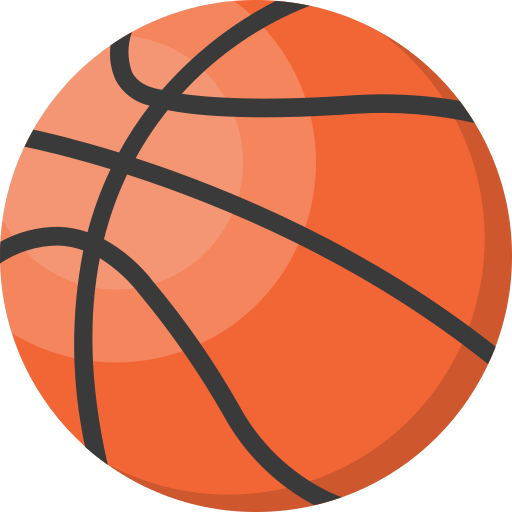 Camp BraveHeart Summer Program
Camp BraveHeart program is a 2-day grief support camp for grieving children and teens. There will be two in person programs this year; one in North Attleboro, Massachusetts on July 20th & 21st and one in Wakefield, Rhode Island on August 17th & 18th. This is a FREE grief support camp for any child or teen who has lost a loved one. Bus transportation will be available for each camp program. Please see the linked flyer for details.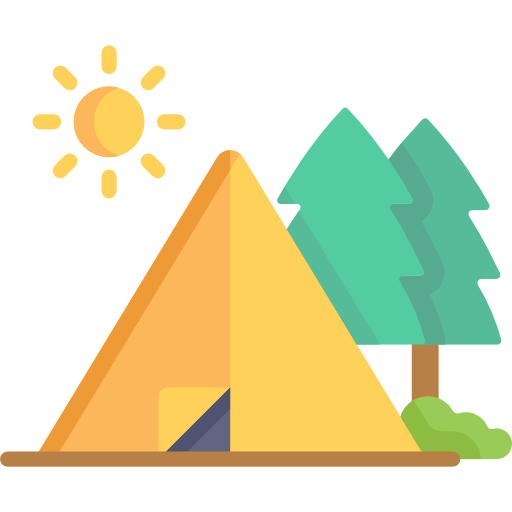 Upcoming Dates and Events
View and subscribe to the OCRS Public Events Calendar at https://oldcounty.smithfield-ps.org/o/old-county-road-elementary/page/monthly-calendar. Click on the "Add to Google Calendar" to subscribe to the calendar on your own calendar app.
Incoming 6th Grade Orientation at GMS, Tuesday May 16th at 6:00 PM at Gallagher Middle School
5th Grade Science Testing, May 17th and 18th
Volunteer Training (Virtual), Thursday May 18th at 6:00 PM
Deadline for 3rd, 4th and 5th graders to sign up for OCRS' Got Talent!, Friday May 19th
OCRS' Got Talent!, Friday May 26th at 6:00 PM in the SHS Auditorium
NO SCHOOL, Memorial Day, Monday May 29th
Thank you,
Mr. Barrette
---
Kindergarten working on math and fine motor skills