Hello OCRS families,
I hope that everyone was able to take some time this past week to enjoy the summer-like weather and have fun together. It's hard to believe, but we only have 9 weeks left of this school year! The calendar for these next 9 weeks is going to be chock full of important events, so subscribe to the school's events calendar at https://oldcounty.smithfield-ps.org/o/old-county-road-elementary/page/monthly-calendar by clicking the "+ Google Calendar" button in the lower right corner.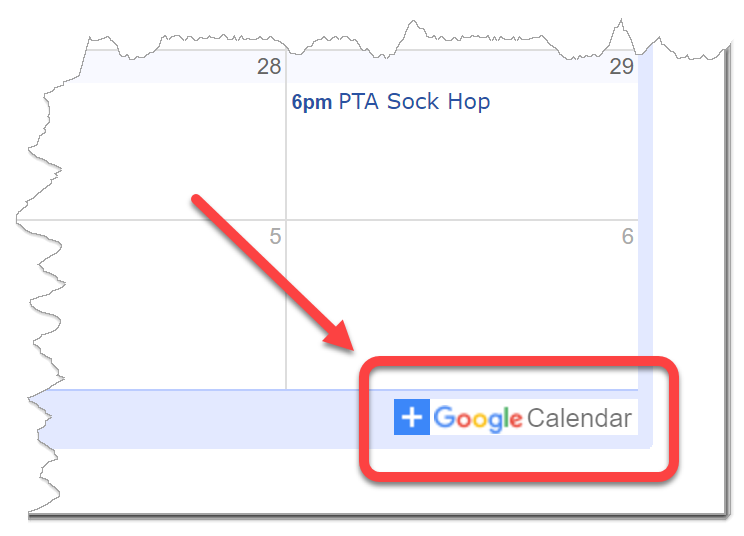 Continuing our Focus on Student Attendance
Prior to April Break I shared with OCRS families how regular and punctual attendance is essential to the overall academic, personal and social development of students. It is a joint responsibility of the parents/guardians of students and the teachers/administrators of the Smithfield Public Schools to convey to students the importance of regular and punctual school attendance.
For families' planning purposes, please find linked the school calendar for the 2023-24 school year. We strongly encourage families to plan activities and vacations around the 2023-24 school calendar if at all possible so that students do not miss any school days.
Let's end this school year STRONG by making every effort for each OCRS student to be at school, on time every day! Thank you for your support in making sure that all students have every possible opportunity to be successful at school, starting with daily attendance.
OCRS Art Show this Wednesday from 5:00 PM to 7:00 PM
Ms. Miller has been working hard with our students all year to create and select works of art to display and show during this year's Art Show! The OCRS Art Show is scheduled for this Wednesday, April 19th from 5:00 PM to 7:00 PM. All students and their families are invited and encouraged to drop-in during the 2-hour window to view the wonderful artwork that students across all grade levels have created for this event!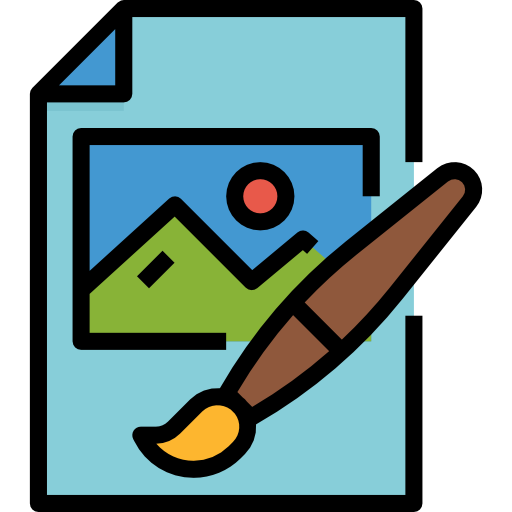 Spring Pictures
Spring pictures are scheduled for this Thursday morning, April 20th, with our vendor Lifetouch. Students are not required to take spring pictures, but are offered to any family that is interested, particularly families whose students missed the fall pictures or weren't pleased with the results.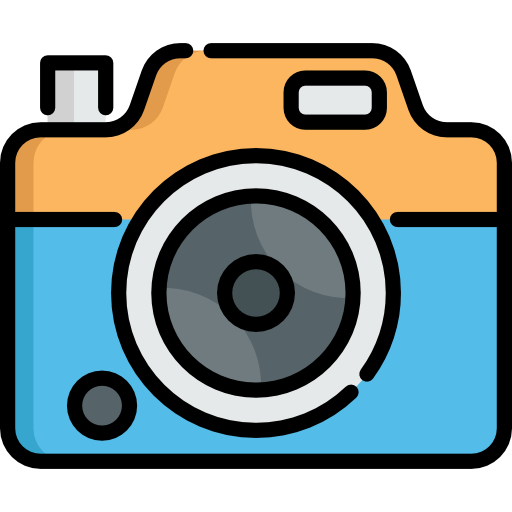 Smithfield Earth Day Cleanup
Smithfield is hosting an Earth Day Litter Cleanup this Saturday, April 22nd. Please see the attached flyer for details, including how to register for the cleanup.
PTA Information
PTA General Membership Meeting
There is a PTA general membership meeting Thursday, April 20th at 6:00 PM in the OCRS Media Center. All parents/guardians of OCRS students are welcome to attend and bring your great ideas for PTA events!
We encourage parents/guardians to attend PTA meetings in-person. However, we also understand that family schedules can be very busy and challenging to manage, so here is a link to join the meeting remotely via Google Meet:
Thursday, April 20 · 6:00 – 7:00pm
Video call link: https://meet.google.com/ntf-czmo-ett
Or dial: ‪(US) +1 903-751-5576‬ PIN: ‪302 482 133‬#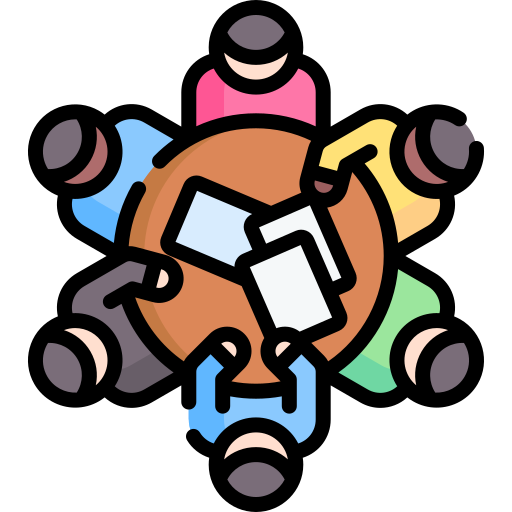 Nominate PTA Officers for Next Year
Your help is needed! Please take a minute to go to the link below, review the duties of the PTA officers, and consider nominating one candidate per office to serve in the positions listed at the link. If you are interested in serving in one of the positions, please submit your name and the position of interest. We are REALLY interested in getting families of current K and 1st grade students involved in the PTA to build a strong group for the next few years!
https://forms.gle/ie6w5h6d1AcHnJZU6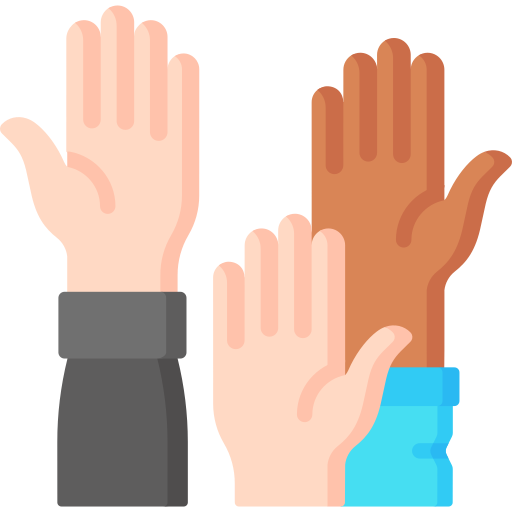 PTA "Sock Hop" Dance for all Families
The PTA is hosting a "Sock Hop" themed dance for all OCRS families on Saturday, April 29th at 6:00 PM in the OCRS gymnasium. Additional details will be shared soon, but save the date for this fun family event!
Upcoming Dates and Events
View and subscribe to the OCRS Public Events Calendar at https://oldcounty.smithfield-ps.org/o/old-county-road-elementary/page/monthly-calendar. Click on the "Add to Google Calendar" to subscribe to the calendar on your own calendar app.
Art Show, Wednesday April 19th from 5:00 PM to 7:00 PM
Spring Pictures, Thursday April 20th
PTA General Membership Meeting, Thursday April 20th at 6:00 PM
5th Grade D.A.R.E. Ice Skating Party, Thursday April 27th at 5:00 PM at the Smithfield Ice Rink
PTA "Sock Hop" Dance, Saturday April 29th at 6:00 PM in the OCRS gymnasium
Thank you,
Mr. Barrette
---
Reading Week Campfire Assembly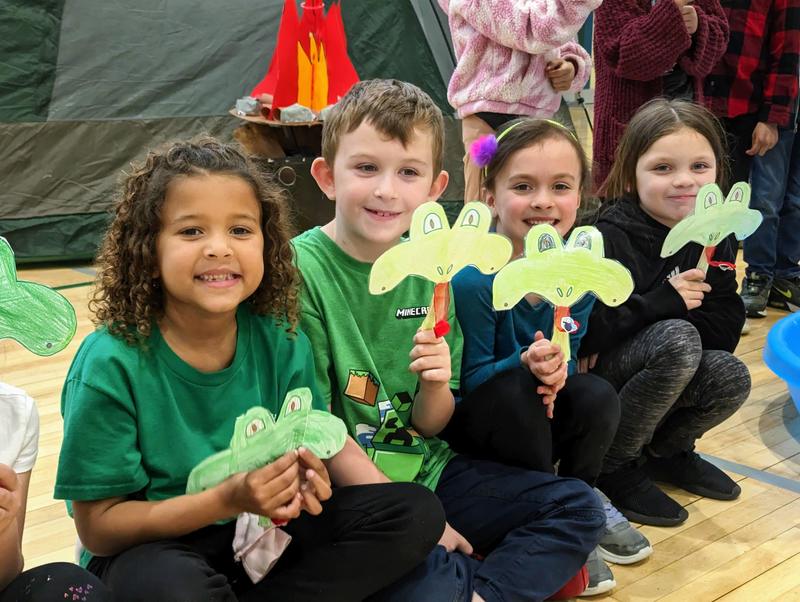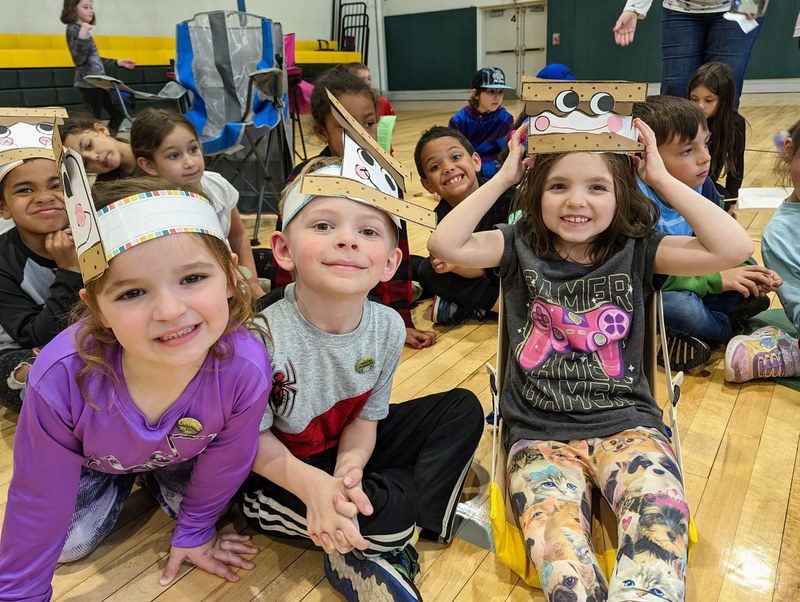 Reading Week Vocabulary Parade