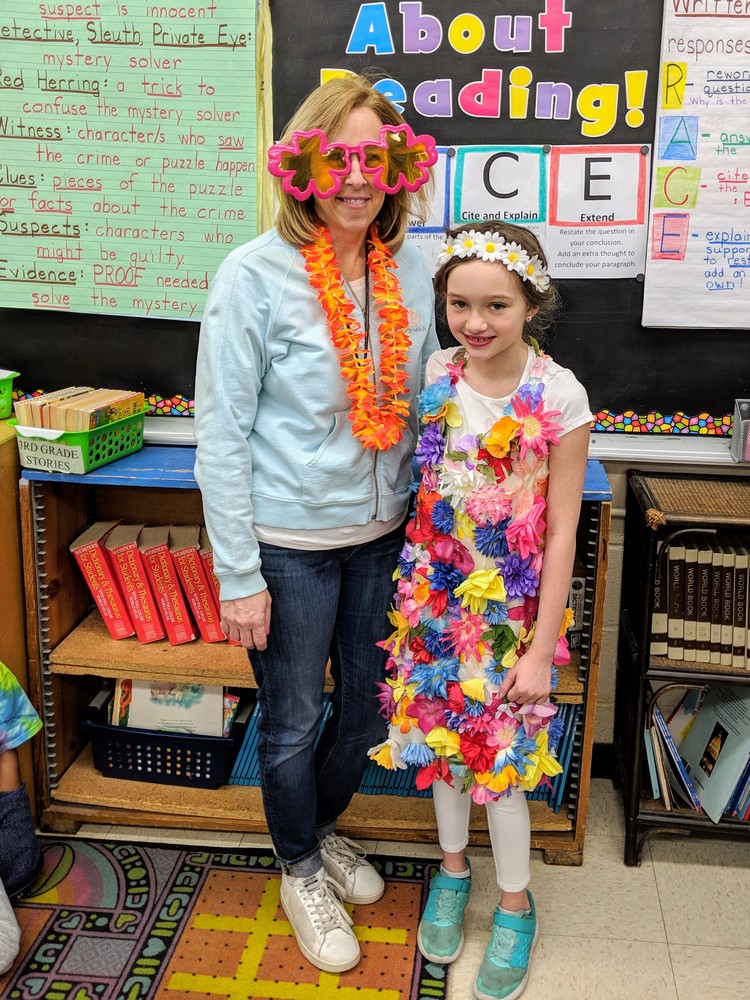 Update for the Week of March 25th
Paul Barrette
Sunday, March 24, 2019
Hello OCRS Families,
It's hard to believe but we're heading into the last week of March! Soon it will be April and we will be looking at the final stretch of the school year.
Important Information
URGENT! 2019 RIDE SurveyWorks Survey FINAL WEEK
The 2019 RIDE SurveyWorks Survey is open for family responses through March 31st. All families should have received a letter with instructions on how to access and complete the online survey. An email with the same information was also sent to all families. By taking this short survey you can help our school leadership and our parent-teacher organization to make improvements to our school. Responses are anonymous and cannot be linked to any individual; no one can tie your responses back to you. We appreciate your time in completing this survey and making OCRS the best school that it can possibly be. If you need the instructions to access and complete the survey to be re-sent to you please send Mr. Barrette an email.
Volunteers needed for March 27th Local Food Ambassador "Taste Testing"
This Wednesday, March 27th, we are hosting a Local Food Ambassdor "Taste Event" for OCRS students normal lunch times. This event will be held in the OCRS cafeteria and we are still looking for volunteers to assist. All volunteers need to have an active background check on file and have attended volunteer training. If you may be interested in volunteering, please contact Mr. Barrette ASAP!
March Nurse's Newsletter
Our new school nurse, Mrs. Celine Forte, has put together a monthly newsletter for OCRS families. Please check out the March Newsletter at
https://docs.google.com/document/d/1501WrcsscH5dpKlquqIXcbQcl5mz608rGRk51P_w1T8/edit?ts=5c94fd4e#
Mixed Bags Fundraiser to support the 5th Grade
Last week a notice was sent out to families about a mixed bag fundraiser to help support 5th grade. Just a friendly reminder, the fundraiser is due Wednesday March 27. If you order through the catalog, you do not pay tax and your order gets shipped to the school. If you order online, you pay shipping and tax. Both ways of ordering helps out 5th grade field trips and end of the year party. If you choose to order online, here are the details:
Any questions, please email April Jarry at ajarry4@gmail.com
R.I. Children's Book Awards 2019
The 4th and 5th Grade students have been participating in the Rhode Island Children's Book Awards this year in Library class. Students have been reading the books on their own (it is voluntary) and Mrs. Swartz has been reading a selection out loud to both grades. Voting took place recently throughout the state and here at OCRS. The favorite book was just announced this week and the favorite in R.I. is "Sergeant Reckless" by Patricia McCormick. The favorite book at OCRS is "The Wizard's Dog" by Eric Kahn Gale.
Lost and Found
The OCRS Lost and Found has had a makeover, thanks to Mr. Gruczka and other OCRS staff. Please encourage your child to check the Lost and Found for any lost clothing or items that they may be missing. We are planning to donate any unclaimed items at the end of March.
Upcoming Dates and Events
Friday Spirit Days throughout March
Friday, 3/28, Sports Jersey/Shirt Day
Follow OCRS Online and on Social Media
To stay up to date with the latest OCRS information, please check out the OCRS website at https://oldcounty.smithfield-ps.org. Also follow OCRS on our Facebook page at https://www.facebook.com/OldCountyRoadSchool/, our Twitter feed at https://twitter.com/OldCountyRoad, and our new Instagram page at https://www.instagram.com/oldcountyroad/