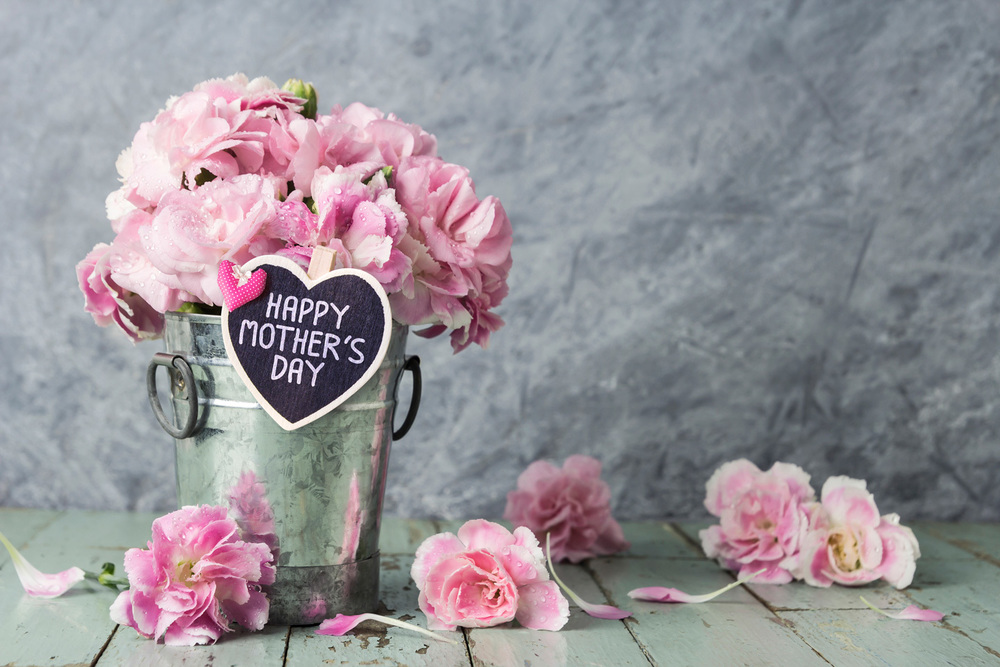 Update for the Week of May 11th
Paul Barrette
Sunday, May 10, 2020
Hello OCRS families,
Happy Mother's Day to all of the mothers in the OCRS community! Even though social distancing is making this a different type of Mother's Day this year, our love and appreciation for mothers is as strong as ever. In fact, I know that all of the teachers and staff members of OCRS are incredibly thankful and grateful for everything that mothers (and fathers and grandparents) have been doing to support our students during this challenging time. Moms (and especially OCRS Moms) ROCK!
Schedule for this Week
Believe it or not, there are only FIVE weeks of school left this year! Monday through Thursday of this week will be typical online learning days following the schedule and routine that each classroom teacher has established. Friday, May 15th, is a statewide holiday/vacation day for all schools, so there will be no online or distance learning for students, teachers, or staff. As a reminder, here are the days that have been added to the Smithfield and OCRS calendar through June 12th:
May 15th (Friday) - Vacation Day
May 20th (Wednesday) - Flexible Learning Day
May 25th (Monday) - Memorial Day Holiday
June 1st (Monday) - Flexible Learning Day
June 12th (Friday) - Last Day of School
Virtual Spirit Days this Week
The response from students and families to our Virtual Spirit Days has been terrific and the entire school community has enjoyed seeing examples of our students' creativity, kindness, and hard work during this period of online learning. For the next three weeks we would like to set aside each Tuesday for OCRS students to show how they are following the OCRS School Rules of "Be Kind, Be Respectful, Be Responsible" at home during online learning. We will focus on one rule each week.
Tuesday, "Be Kind"
Think of an example of how you are following the OCRS School Rule of "Be Kind" while you are at home participating in online learning. With your family's help and permission, share your example with Mr. Barrette and your teacher!
Thursday, "Show your Talent!"
Think of an example of a talent that you have that your teacher or friends may not know about! Your talent could be anything that you want to share, like juggling, telling a joke, singing, dancing, playing an instrument, jumping really high, making the world's best grilled cheese, whatever you can SAFELY do while at home. With your family's help and permission, share your example with Mr. Barrette and your teacher!
RIDE Distance Learning Survey
Families should have received an email from Dr Paolucci last week about a Distance Learning Survey from the R.I. Department of Education. If you did not receive that email, below is the message to families from Dr. Paolucci:
Dear Families,
Most importantly, we hope you are well during this unprecedented time. We are all learning to adapt in order to do our jobs as effectively as possible. I have appreciated your positive messages of support for our teachers, especially this week, Teacher Appreciation Week. Thank you for your partnership in this work.
The Rhode Island Department of Education would like to hear from you as well. They are hoping to collect some statewide data from families about how distance learning is going and areas that can be improved. Please consider sharing your thoughts from them through this survey link by Friday, May 15. Here is a Spanish version of the survey. They will share the high level results from the surveys with us and we, in turn, will share them with you.
Stay healthy!
Judy Paolucci
"Send a Smile" program for senior citizens
Our food service provider, Chartwells, has asked schools to send information to families about their "Send a Smile" program that the company has created to bring some joy to senior citizens that are currently living in assisted living communities. Please read the information below and consider participating in this program.
Good Day!
One of the most inspiring things we've seen over the last month and throughout our COVID response is the way our communities have come together to support each other. For Chartwells, that has meant partnering with groups across schools including transportation teams, school staff, and volunteers so that we can continue to serve meals to students and share some smiles along the way.
Even though it's something we don't regularly discuss, it is worth sharing that Chartwells is part of the Compass Group community. In addition to schools, our fellow Compass companies serve everywhere from hospitals and corporate cafes to senior living communities.
In the spirit of continuing to bring people together and help our communities, we had an idea and hope you'll join us in our effort to bring more people a smile. In our Morrison Living senior communities, extra precautions are in place which does not allow residents to receive visitors or gather in groups. We're working to rally children across the country to help "Send a Smile" that will be delivered to seniors with their meals.
We've developed a fun activity packet for students to print at home and have some fun with. The packet features spaces for students to introduce themselves, draw a picture or write a letter. Once completed, students and families can simply drop it in the mail and our team will take care of delivering it to brighten a senior's day.
I am hoping your district's families will join us in our project, I am wondering if you would share the "Send a Smile" newsletter link through your school communications channels, be it through teachers, district wide communication or a school newsletter. We think this could make a great class project or similar initiative as well.
Send A Smile Newsletter Link for families: https://conta.cc/3b9PJdk
Morrison Living serves more than 475 communities across the country and over 70,000 residents! We think that's a lot of people who deserve a smile. Our hope is that we can collectively deliver thousands and thousands and thousands of letters across the country. We'd love to have your children share even more SMILES!
Construction Beginning at OCRS
If you have been driving around town, you may have noticed that construction has begun at both LaPerche and McCabe schools. Construction is scheduled to begin at OCRS in the next two weeks, so please do not be surprised if you begin to see construction equipment, crews, and materials begin to arrive at the school. Construction will continue all through this summer, the 2020-2021 school year, and the summer of 2021. The eventual outcome of the construction project at OCRS is to build a new addition to the front of the school that will add a new Library/Media Center, Art classroom, Music classroom, elevator, and office area. There will be other renovations and improvements to the rest of the building including upgraded restroom facilities, new sprinklers, renovations to the gymnasium, painting in all classrooms, and some other miscellaneous improvements.
While the construction does mean that there will be some inconvenience that teachers, staff, students, and families will need to work around for the next year and a half, we are looking forward to seeing the results for the beginning of the 2021-2022 school year!
Thank you,
Mr. Paul Barrette
#OCRSRocks