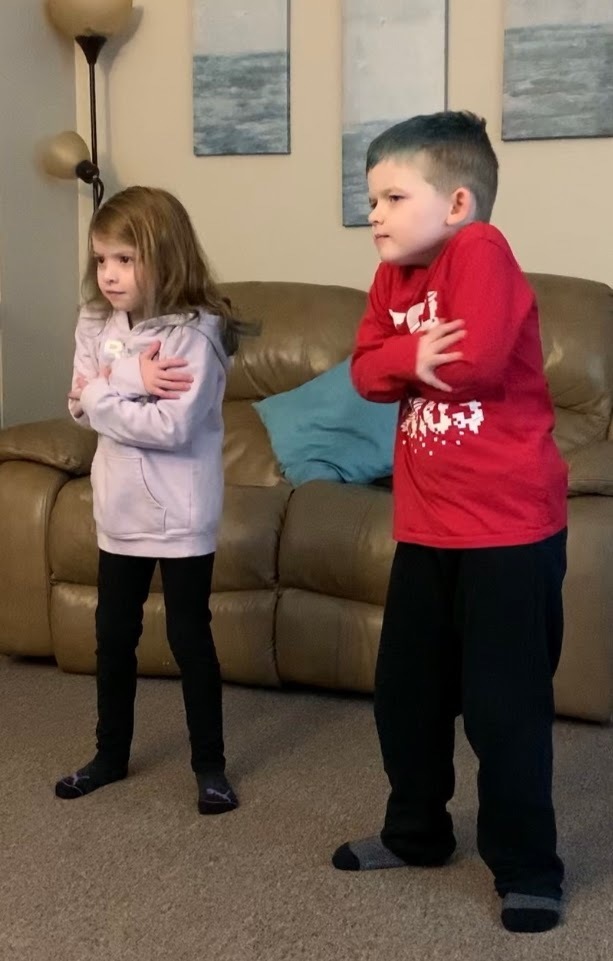 Update for the Week of April 5th
Paul Barrette
Sunday, April 05, 2020
Hello OCRS families,
Thank you for everything that you did to support your child during the first week of online learning! We are proud of how well our students (and teachers) have adjusted, despite the challenges. We know that we still have things to learn and improve, but this week was a really great start.
NO SCHOOL Thursday, 4/9 and Friday, 4/10
The commissioner has decreed that April 9th and 10th are days completely off for students, teachers, and staff. There will be no online learning taking place during these two days. Essentially, all students, teachers, and staff have a 4-day weekend!
Strategies for making online learning more successful
Now that we have a week of online learning behind us, here are some suggestions and strategies from OCRS teachers and staff for helping to make online learning more successful for students.
Take LOTS of breaks during the day!

It's hard for all of us to sit for extended periods of time, especially if we are looking at a laptop screen. Take lots of movement breaks during the day. If the weather is nice, try to get outside.

Use headphones or earbuds during video lessons (if you have them).

Using headphones or earbuds during a video lesson helps to make it easier to hear the teacher, as well as to reduce distractions for everyone in the house. If the earbuds or headphones have a microphone, it also makes it easier for the teacher to hear YOU!

Find a place to learn that's quiet (but, maybe not TOO quiet).

We know that families may have multiple people at home working and learning. If at all possible, find a place to learn that's quiet. If that is your bedroom, it's tough to stay focused when lying on your bed, so if possible, try and find a place to sit that's not your bed.

Reach out to your teacher for help!

We know that online learning is challenging, so don't hesitate to reach out to your child's teachers for help. OCRS teachers will be flexible and work with you to help make online learning work for your child and family.

Contact the district Technology Team about any technology issues.

If your child has technical issues with their Chromebook or issues logging into their Smithfield G Suite for Education account, families are asked to contact the Smithfield Technology Team by sending an email to technosps@smithfield-ps.org or by calling 401-231-6606 and choosing option 5 (Technology) and then option 1 (Director of Technology). Please make sure to include your name, the name of your child, and a contact number and email address.
OCRS Online Learning Feedback Survey
We would like to hear from you about how things went for your child during the first week of online learning and to get some feedback about things that we could improve upon. We ask you to take just a few minutes to fill out the online survey linked below. There are only three questions and no personal or identifying information are being collected as part of this survey.
https://forms.gle/TdQezBJ8X4ahgsJD8
Having fun as a school community/Spirit Days
We think that it's important to continue finding ways to have some fun together as a school community during online learning. Mr. Barrette will continue to share "Silly Songs" videos at least once a week and we have loved receiving pictures from families of our students (please keep them coming).
I have received a number of suggestions for OCRS Spirit Days from students and families and I think that this is a great way for all of us to focus on something fun and different each day. Here are what we would like to do for Spirit Days this week:
Monday
Outside activities day. Find activities to enjoy outside (ride your bike, take a hike, draw with sidewalk chalk, throw a ball, etc.) Please send your teacher and Mr. Barrette pictures!
Tuesday
Do something kind for someone else day. Share a picture with your teacher and Mr. Barrette that shows you holding a sign describing what you did to be kind!
Wednesday
Read to your pet (or stuffed animal) day. Please send your teacher and Mr. Barrette pictures!
Cox2Compete Free Internet Program
The district has registered the addresses of all students who qualify for free/reduced lunch with Cox Communications so that these students and their families can get internet access for free.
If your child qualifies for free and reduced lunch, here are the next steps:
Families should visit and complete the application at https://www.cox.com/c2c then hit, "Qualify Now".

Note: the online application can be completed on a mobile device.

In the application, families will be asked to provide information to set up their account, verify their identity, and request their equipment.
Dropshipping can take a couple of days pending any shipping delays.
Families having any trouble during the application process should reach out to Mr. Barrette
Thank you again for your support during this difficult and unprecedented time. By continuing to work together, we will get through this as a community while we support our students' learning!
Mr. Barrette
Indoor gardening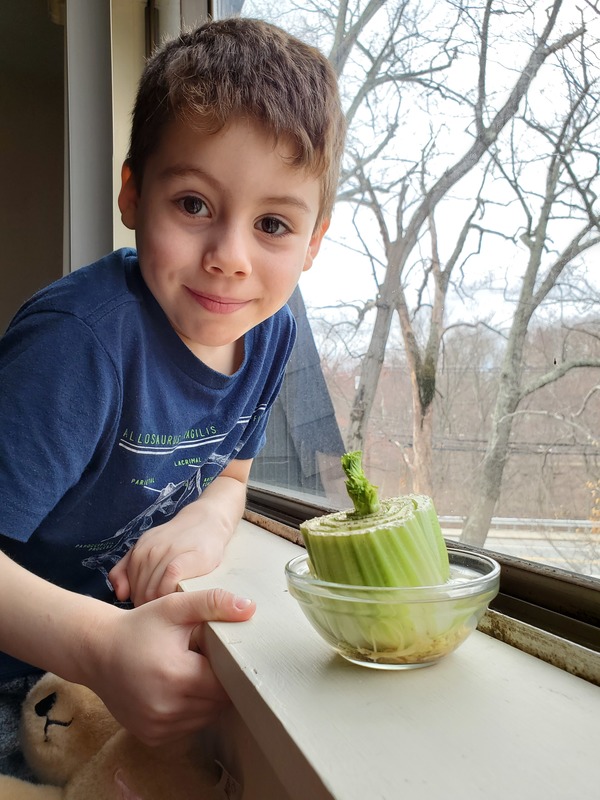 Learning using the Chromebook