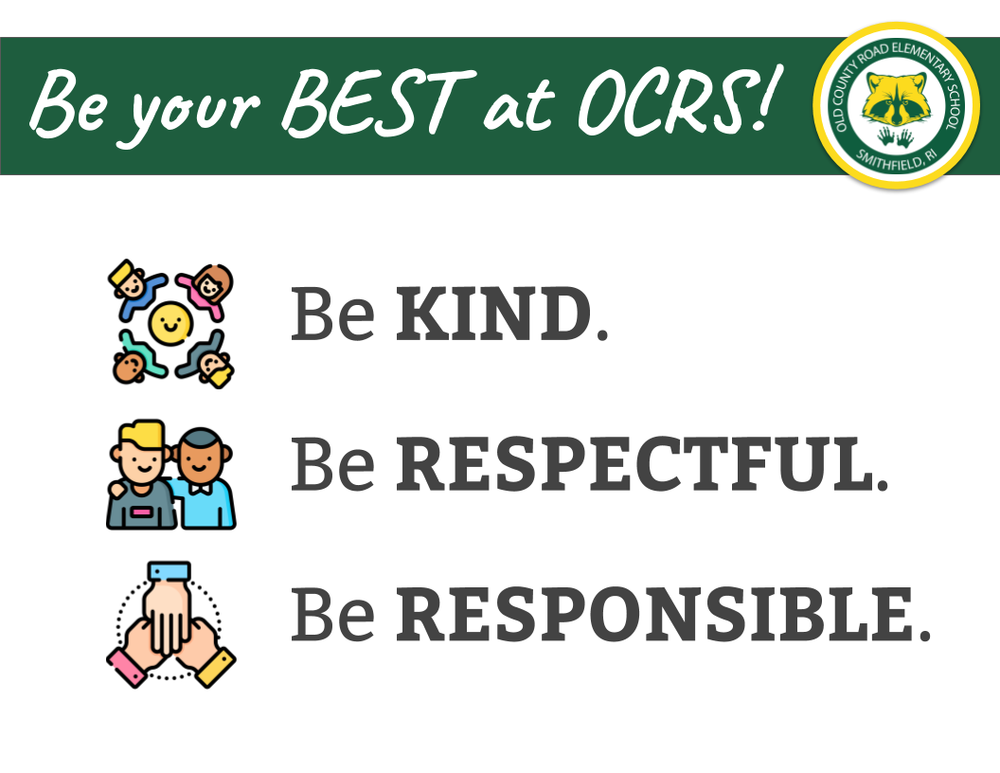 Update for the Week of January 6th
Paul Barrette
Sunday, January 05, 2020
Hello OCRS families,
It's our first full week of the new year and there are lots of great things happening at OCRS. It feels like the holidays are "officially" over and we are back in the swing of teaching and learning. Please take a moment to review the important information and upcoming events below.
Important Information
Be Your BEST at OCRS!
Last Thursday we held a school assembly to roll out and celebrate our new school motto and school rules. The new school motto is "Be Your BEST at OCRS!" and the new school rules are:
Be KIND
Be RESPECTFUL
Be RESPONSIBLE
This new motto and rules are an outgrowth of a tremendous amount of discussion and work among the OCRS staff. We also introduced a number of activities around these rules to generate excitement among the students. We're going to be focusing on the first rule "Be KIND" from now until the February Break and here are some of the activities in which the school will be participating:
We will be reading the book "Have You Filled a Bucket Today?" together as a school with the 3rd, 4th, and 5th graders reading the story to the Kindergarten, 1st grade, and 2nd grade students. The younger students really look up to the older students and we want to encourage the older students to have pride in being leaders and role models in the school.
We have created an "OCRS Kindness Bucket" and placed in the lobby of the school in front of the office. Students and staff members are encouraged to drop slips of paper into the bucket where they write down acts of kindness that they have seen at school. We will invite some 5th and 4th grade students to read some of these out loud on Mondays and Wednesdays during School Meeting. There will not be any names written on the slips because we don't want students being kind to get "credit", but rather because it's the right thing to do.
We will be holding weekly OCRS "Spirit Days" when students and staff are encouraged to wear their OCRS Spirit Gear to school. These Spirit Days will be held every Monday starting on January 13th.
We invite families to support our efforts here at school by talking with their children at home about "what does it look like to be kind, respectful, and responsible?" and asking their children to talk about some of the things that are happening at school. Our goal is, as an entire community, to make OCRS the absolute best school it can be and help our students to not only be academically successful, but to also be terrific citizens.
Elementary All-State Chorus information
Does your student love to sing? If so, please see the attached information about R.I. Elementary All-State Chorus. This opportunity is open to all 4th, 5th, and 6th grade students across the State of R.I. and only 10 students can be nominated from each school. Thank you Mrs. Preston and Mrs. Barrette for putting this information together for our students and offering them this terrific opportunity!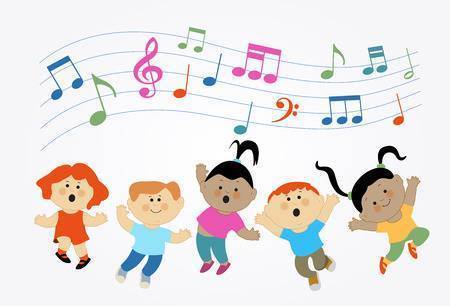 Upcoming Dates and Events
Smithfield Special Education Local Advisory Committee, Wednesday January 8th at 6:30 p.m.
The second quarter SSELAC meeting will take place on Wednesday, January 8th at 6:30PM in the LaPerche library. All parents and guardians of students with special needs are invited to attend.
OCRS Spirit Day, Monday January 13th and 27th
Each and every Monday we are encouraging OCRS students and staff to wear their OCRS Spirit Gear to school!
PTA Meeting, Wednesday January 15th at 7:00 p.m.
There will be a PTA General Membership meeting on Thursday, January 15th at 7:00 p.m. in the OCRS Library. If any family members need or are interested in Volunteer Training, please email Mr. Barrette and he will be happy to provide training that evening before the PTA meeting.
PTA 5th Grade Committee Fundraiser, January 16th
The next 5th grade committee fundraiser will be on January 16th at Chili's in Smithfield from 11 am to 11 pm. Chili's will be donating 15% of your bill to the 5th grade committee when you mention the OCRS 5th grade fundraiser. Invite your family, friends, and come see Roy the Racoon make a special appearance!
NO SCHOOL, Monday January 20th
There will be no school on Monday, January 20th to observe Martin Luther King Jr. Day.
Follow OCRS Online and on Social Media
To stay up to date with the latest OCRS information, please check out the OCRS website at https://oldcounty.smithfield-ps.org. Also follow OCRS on our Facebook page at https://www.facebook.com/OldCountyRoadSchool/, our Twitter feed at https://twitter.com/OldCountyRoad, and our Instagram page at https://www.instagram.com/oldcountyroad/
5th grade students in P.E. working together to figure how to successfully stack six boxes