Happy New Year and welcome back!
Paul Barrette
Wednesday, January 01, 2020
Hello OCRS families,
I hope that you and your loved ones had a terrific and safe Holiday Break and New Year! I know that the holiday season can also be incredibly busy and stressful, so I also hope that families were able to find some time to relax and spend time together. Both of my kids are teenagers and don't always enjoy hanging out with us as much as they used to, but I did manage to get one of them to go see the new Star Wars movie with me and I spent hours of "quality" time with one at the DMV getting their Learner's Permit.
Important Information
Kicking off the New Year with School Spirit!
We are inviting all students and staff to wear their OCRS School Spirit gear to school tomorrow, 1/2, to kick off the New Year! The teachers and staff have been working hard on putting together some new school expectations and we will be introducing those to the students tomorrow, along with some special events to encourage and focus on "Kindness" as a schoolwide theme. We will send more information out to families over the next few weeks about the school expectations and the activities focusing on kindness so that you can have some discussions at home. All of the teachers and staff are really looking forward to rolling this out to the students!
Free Tickets to Bryant University Men's Basketball Games
Bryant University has generously offered free tickets to the families of Smithfield students to attend one of their upcoming men's basketball games. This is a terrific opportunity for a fun and inexpensive family outing right here in Smithfield! Tickets are available for this Thursday afternoon's game at 4:00 p.m. and this Saturday afternoon's game at 1:00 p.m. Please contact Eamonn Mahar at emahar@bryant.edu for more information and to reserve tickets.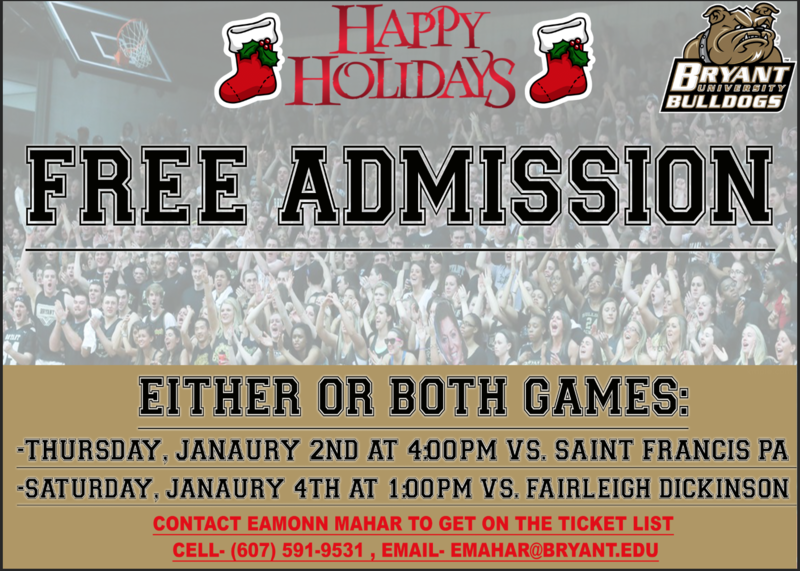 2019, The Year in Review from Dr. Paolucci
Please check out the latest blog post from Dr. Paolucci, "2019: The Year in Review in Smithfield" at https://judypaolucci.edublogs.org/2020/01/01/2019-the-year-in-review-in-smithfield/
Upcoming Dates and Events
OCRS Spirit Gear, January 2nd
All students and staff are encouraged to wear their OCRS Spirit Gear to school on Thursday, January 2nd to kick-off the New Year!
PTA Meeting, Wednesday January 15th at 7:00 p.m.
There will be a PTA General Membership meeting on Thursday, January 15th at 7:00 p.m. in the OCRS Library. If any family members need or are interested in Volunteer Training, please email Mr. Barrette and he will be happy to provide training that evening before the PTA meeting.
PTA 5th Grade Committee Fundraiser, January 16th
The next 5th grade committee fundraiser will be on January 16, 2020 at Chili's in Smithfield from 11 am to 11 pm. Chili's will be donating 15% of your bill to the 5th grade committee when you show this flyer or mention OCRS 5th grade fundraiser. Invite your family, friends, and come see Roy the Racoon make a special appearance!
NO SCHOOL, Monday January 20th
There will be no school on Monday, January 20th to observe Martin Luther King Jr. Day.
Follow OCRS Online and on Social Media
To stay up to date with the latest OCRS information, please check out the OCRS website at https://oldcounty.smithfield-ps.org. Also follow OCRS on our Facebook page at https://www.facebook.com/OldCountyRoadSchool/, our Twitter feed at https://twitter.com/OldCountyRoad, and our Instagram page at https://www.instagram.com/oldcountyroad/
Singing and rocking out during the Holiday Sing-along