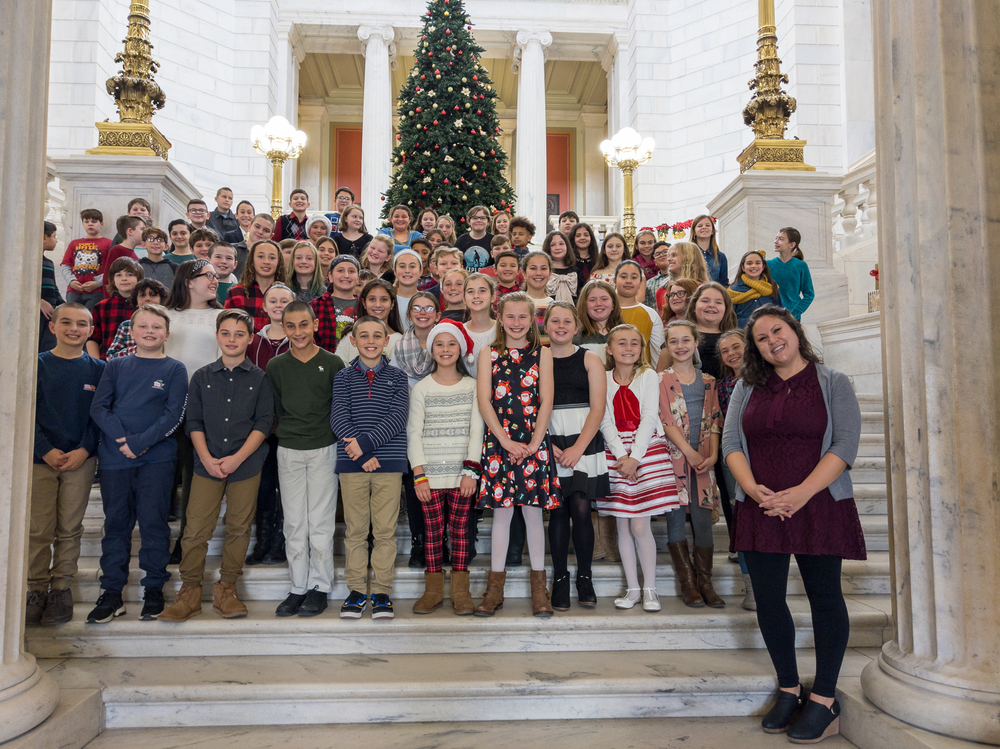 Update for the Week of December 9th
Paul Barrette
Sunday, December 08, 2019
Hello OCRS families,
Thank you to all of you that came out to support the 24th annual Holiday Bazaar this past Saturday. It was a wonderful day, all due to the organization and hard work of the OCRS PTA! We are so fortunate to have such a dedicated and active PTA to support our students!
It's a busy time of year and there is a LOT of information listed below for the next few weeks. Please read through everything carefully and keep an eye on the school website and social media accounts for additional information and updates!
Important Information
School Closings
It's the time of year where inclement weather is more frequent. Please see below information about School Closings from the Elementary School Handbook;
In the event of extreme weather conditions or emergency circumstances, the Superintendent may close school before school begins or during the school day. An official announcement will be made through the automated alert system, and on the following radio and television stations:
Radio:
WPRO 630 AM
WWLI 105.1 FM
WLKW 790 AM
WSNE 93.3
TV:
WLNE Channel 6
WPRI Channel 12
WJAR Channel 10
When adverse conditions exist, buses may run late. Parents are advised to make provisions for the care of their children in the event of a school closing, late start, or early dismissal. Children should be informed of those provisions. Since our schools have limited phone lines, please do not call the school to inquire about early dismissals or to change your child's dismissal plan on the day of the dismissal.
SHS Holiday Concert
As in the past, students from OCRS will be heading over to Smithfield High School to attend their annual Holiday Concert. This year, we will be attending the concert on the morning of Monday, December 9th. This is a fun, community field trip, as well as an opportunity for our students to experience our high school and see what our high school students are able to accomplish.
SHS National Honor Society Donations Drive at OCRS
Smithfield High School students are looking to collect everyday items from the community to assist the Ronald McDonald House organization for families with children that are hospitalized during this holiday season!
Please consider donating some of these items!
Paper products (facial tissue, toilet paper, paper towels)
Trash bags
Aluminum foil, plastic wrap and sandwich bags
Laundry detergent and fabric softener
Cleaning products (sponges, dishwashing liquid, dishwasher detergent)
Bath and bedroom items (towels, shower curtains, sheets and pillow cases)
Personal care products (deodorant, dental floss, toothpaste, soap, shampoo, conditioner)
Entertainment products (games, movies, books, art supplies)
The SHS National Honor Society students will be placing donation boxes at OCRS to collect these items.
Students should not bring snow gear to school for recess
When there's snow on the playground, students will have outdoor recess on the blacktop and will not be playing in the snow. Therefore, students should not bring snow gear to school for recess. We know that this is a change in practice from past years. However, teachers and staff have discussed this and we feel that this is a better fit for our school and keeping the school day focused on teaching and learning.
School Attendance during the Holiday Season
This holiday season, the best gift you can give your child is a good education. And the best place to get an education is in school, every day, on time. It's tempting to extend your vacation by a few days, but remember, those days count as absences. Just a few missed days here and there, even if they're excused absences, can add up to too much lost learning time. So make sure your child is in school every day, right up until vacation starts. Our teachers will be teaching, and our students will be learning.
Upcoming Dates and Events
SHS Holiday Concert Field Trip, Monday 12/9
Students will be attending a Holiday Concert at Smithfield High School during the school day.
Scholastic Book Fair, Thursday 12/12 and Friday 12/13 at 3:00 p.m.
The OCRS PTA will be hosting a Scholastic Book Fair after school on Thursday, 12/12 from 3:00 p.m. to 8:00 p.m. and Friday, 12/13 from 3:00 p.m. to 6:30 p.m.
Polar Express Pajama Movie Night, Friday 12/13 at 6:30 p.m.
The 5th grade committee is hosting a Polar Express Pajama Movie Night on Friday, 12/13 at 6:30 p.m. in the OCRS cafeteria. A flyer with details was sent home with students with the details and cost.
PTA Holiday Store, Tuesday 12/17 and Wednesday 12/18
The PTA will be offering a Holiday Store OCRS students to purchase small gifts for their family. Information will be sent home by the PTA with more details.
NO SCHOOL, Holiday Recess 12/23 through 1/1
There is no school for the Holiday Break beginning on Monday, 12/23 through Wednesday, 1/1. School will resume on Thursday, 1/2.
Follow OCRS Online and on Social Media
To stay up to date with the latest OCRS information, please check out the OCRS website at https://oldcounty.smithfield-ps.org. Also follow OCRS on our Facebook page at https://www.facebook.com/OldCountyRoadSchool/, our Twitter feed at https://twitter.com/OldCountyRoad, and our Instagram page at https://www.instagram.com/oldcountyroad/
5th grade OCRS and Winsor students performing at the State House
Roy the Racoon made an appearance at the Snowflake Bazaar