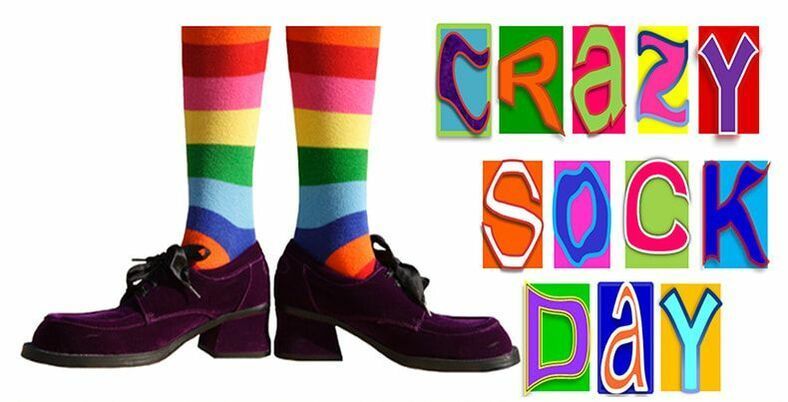 A few messages...
Paul Barrette
Tuesday, December 03, 2019
Hello OCRS families,
Here are a few messages that we wanted to share with you:
𝗧𝗵𝗶𝘀 𝗙𝗿𝗶𝗱𝗮𝘆, 𝟭𝟮/𝟲, 𝗶𝘀 𝗴𝗼𝗶𝗻𝗴 𝘁𝗼 𝗯𝗲 "𝗖𝗿𝗮𝘇𝘆 𝗦𝗼𝗰𝗸" 𝗗𝗮𝘆 𝗮𝘁 𝘀𝗰𝗵𝗼𝗼𝗹. Students and staff are encouraged to wear their craziest/mismatched socks to school this Friday!
𝗣𝗹𝗲𝗮𝘀𝗲 𝘀𝘁𝗼𝗽 𝗯𝘆 𝘁𝗵𝗲 "𝗟𝗼𝘀𝘁 and 𝗙𝗼𝘂𝗻𝗱" 𝗶𝗻 𝗳𝗿𝗼𝗻𝘁 𝗼𝗳 𝘁𝗵𝗲 𝗴𝘆𝗺 when you come to your Parent Teacher Conference this Thursday.
𝗣𝗹𝗲𝗮𝘀𝗲 𝗱𝗼 𝗻𝗼𝘁 𝗯𝗿𝗶𝗻𝗴 𝘀𝗻𝗼𝘄 𝗴𝗲𝗮𝗿 𝘁𝗼 𝘀𝗰𝗵𝗼𝗼𝗹 𝗳𝗼𝗿 𝗿𝗲𝗰𝗲𝘀𝘀. When there's snow on the playground, students will have outdoor recess on the blacktop and will not be playing in the snow.