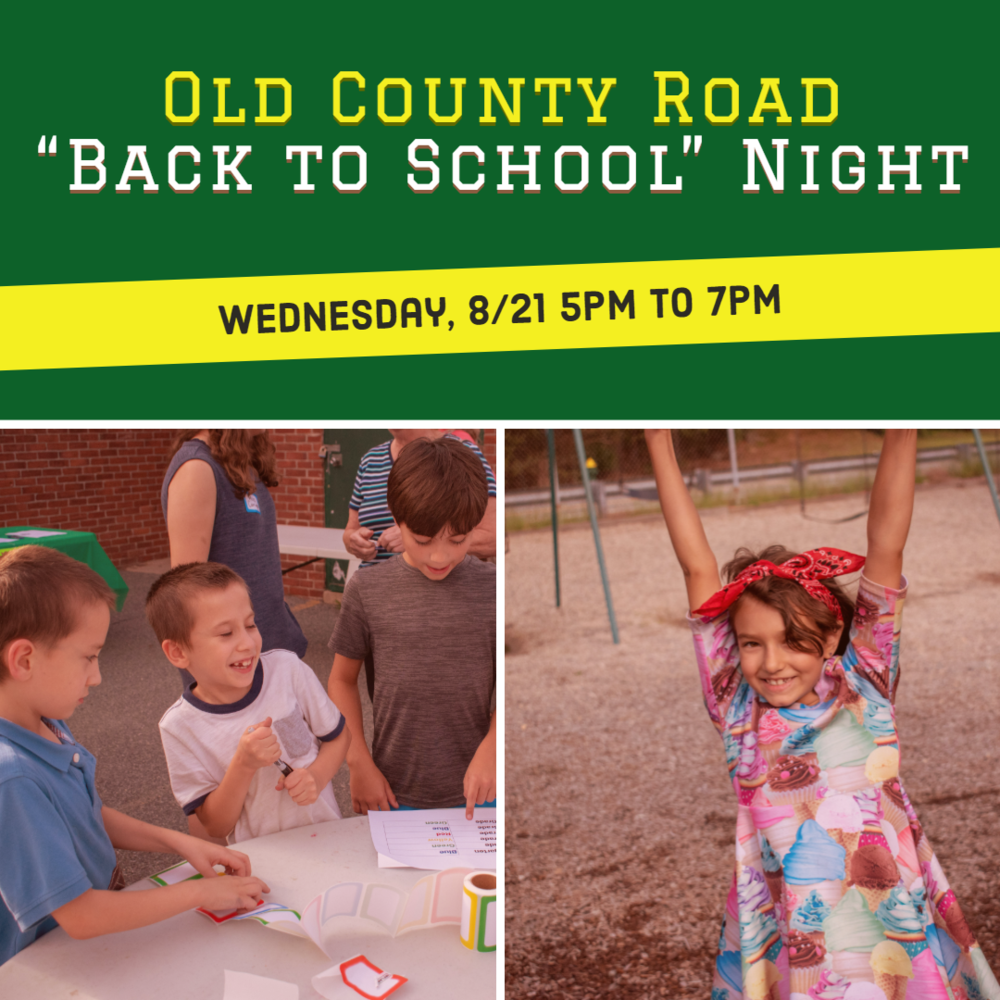 Reminder, Back to School Night on Wednesday, 8/21
Paul Barrette
Monday, August 19, 2019
Hello OCRS families,
We're down to the last week of summer vacation before the new school year begins! Teachers have been working hard to get our classrooms ready, our custodians are putting the finishing touches on the summer cleaning, and Mrs. Deus is back in the office ready to help families with any last minute preparations. We're all excited to have the school ready to welcome students on the first day of school next Tuesday.
Back to School Night
OCRS will be hosting a "Back to School Night" event for all OCRS families to come together to celebrate the beginning of the new school year. This year's Back to School Night will be held this Wednesday, August 21st form 5:00 p.m. until 7:00 p.m. All families, teachers, and staff are invited and encouraged to attend. A Kona Ice truck will be at the event selling cold treats to help beat the heat! The OCRS PTA is raffling off a gift basket packed full of school supplies to one OCRS student per grade level!
School Tour for New OCRS Families
We invite any families that are new to OCRS to come and join us for a tour of the school on Wednesday, August 21st at 10:00 a.m. The tour will be led by some of our 5th grade students (with Mr. Barrette helping out) and will provide an opportunity for new families to view the school prior to the start of school. We anticipate that the tour will last 30 to 45 minutes. If you would like to attend and you haven't done so already, please RSVP to Mr. Barrette at pbarrette@smithfield-ps.org.
Follow OCRS Online and on Social Media
To stay up to date with the latest OCRS information, please check out the OCRS website at https://oldcounty.smithfield-ps.org. Also follow OCRS on our Facebook page at https://www.facebook.com/OldCountyRoadSchool/, our Twitter feed at https://twitter.com/OldCountyRoad, and our Instagram page at https://www.instagram.com/oldcountyroad/