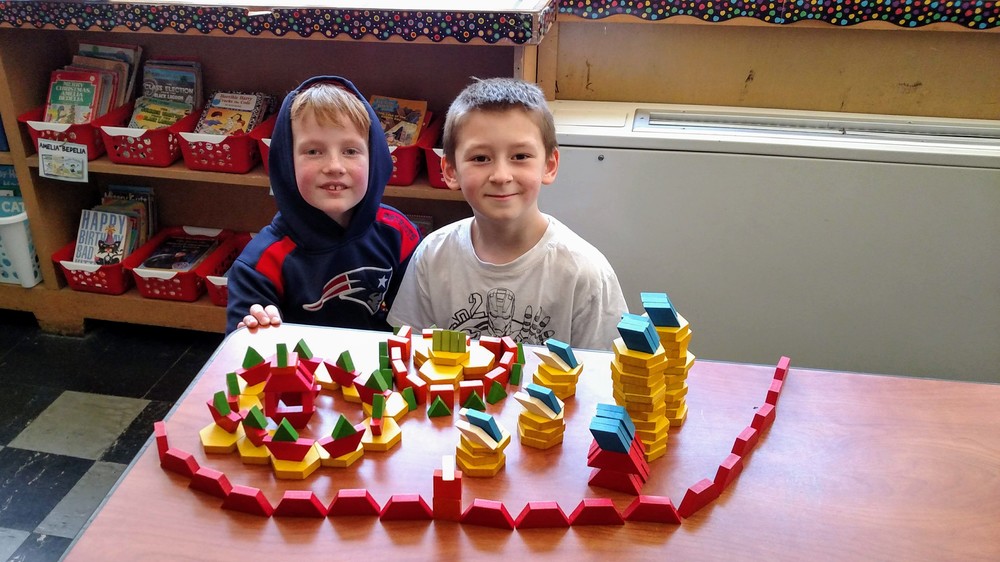 Update for the Week of April 1st
Paul Barrette
Sunday, March 31, 2019
Hello OCRS Families,
April is here, and with that we gear up for the weeks before April Vacation.
Important Information
3rd, 4th, and 5th grade students bring your recorders to Music
Ms. Reece is asking that all 3rd, 4th, and 5th grade students start bringing their recorders to music class this week. If any students do not have a recorder, they should let Ms. Reece know.
Recipe from this week's Local Food Alliance "Taste Test" event
The Local Food Alliance "Taste Event" during lunch this past Wednesday was very successful! Mrs. Forte, our school nurse, monitored the ingredients of the "blenderless" yogurt smoothie that Chartwells brought and all students that did not have allergies to the ingredients were offered a chance to taste. The yogurt smoothie was a particularly big hit with the 2nd, 3rd, 4th, and 5th grade students. I have included the recipe at the end of this update if your family would like to try and make this simple and healthy smoothie at home. Thank you to the parents that volunteered to help make this event so successful! Chartwells is already planning another event for OCRS that will happen before the end of the year.
Mixed Bags Fundraiser to support the 5th Grade
The 5th Grade Committee is still accepting mixed bag orders until Wednesday, 4/3/19. All proceeds from this fundraiser go to the 5th grade field trips and end of the year party. If you order through the catalog, you do not pay tax and your order gets shipped to the school. If you order online, you pay shipping and tax. Both ways of ordering helps out 5th grade field trips and end of the year party. If you choose to order online, here are the details:
Fundraiser ID# is 384246
online shopping link is: http://www.mixedbagdesigns.com/old-county-road-school
Any questions, please email April Jarry at ajarry4@gmail.com
The PTA is looking for volunteers for the April 13th Egg Hunt
The OCRS PTA is looking for volunteers to help out at the Egg Hunt event that is being held on Saturday, April 13th at 10:00 a.m. If you you are interested in volunteering, please contact Marlena Brady at pmlbrady@aol.compmlbrady@aol.com.
Upcoming Dates and Events
PTA Egg Hunt, Saturday April 13th at 10:00 a.m.
The OCRS PTA is holding a Egg Hunt event on the OCRS Playground on Saturday, April 13th at 10:00 a.m. The event is free for OCRS students and siblings and will be held "rain or shine".
Follow OCRS Online and on Social Media
To stay up to date with the latest OCRS information, please check out the OCRS website at https://oldcounty.smithfield-ps.org. Also follow OCRS on our Facebook page at https://www.facebook.com/OldCountyRoadSchool/, our Twitter feed at https://twitter.com/OldCountyRoad, and our new Instagram page at https://www.instagram.com/oldcountyroad/
Healthy Blenderless Smoothie
A blend of rich vanilla yogurt, applesauce and tangy orange juice. A vibrant, refreshing and nutritious smoothie.
Ingredients
1/2 cup of 1% milk
1 cup of unsweetened applesauce
64 fl oz of low-fat vanilla yogurt
1 cup of orange juice
Preparation
Combine yogurt and orange juice in 8 quart or larger measurement-marked storage container; stir until well mixed.
Add applesauce, 1/2 cup at a time, stirring until smooth.
Using an 8 oz cup, portion 8 fl oz into a serving cup.
Place lids on cups and serve chilled; refrigerate if not serving immediately. May also refrigerate overnight.
Portion Size = 1 Cup (8 fl oz)